Sunday, August 31, 2014
August 31, 2014 ~
Eventhough Singapore had been having rains and showers over the weeks, life I would say had been treating me well that I am so inspired to create more beaded stuffs in the comfort of our home.
In the process of making an August birthstone ( Peridot ) themed kid's crystal bangle witl organza flower.
Peridot Flower Bangle for August 2014
I had been so busy trying to create enough items to fill up the
"Circles of Hope Collection"
that would be showcased in my upcoming event to be held at
Tree Lizard @ Dempsey.
on Sept. 19, 2014. Please note of the time and date and if you're just around, come over and join us ! I am now in the process as well of preparing lucky draw prizes to some lucky attendees.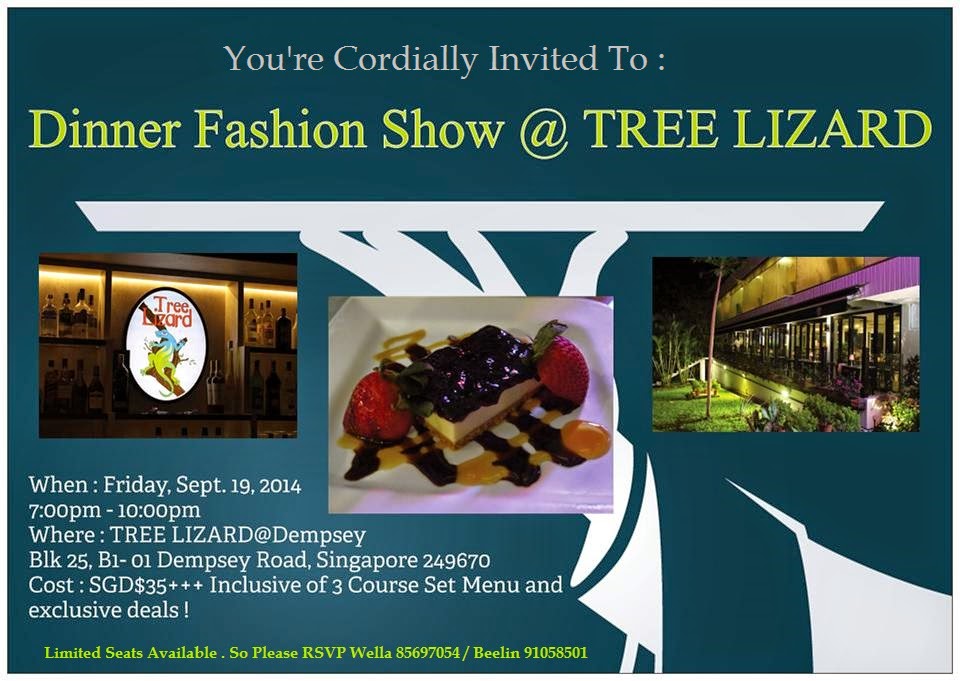 Presently, I am now doing early preparations for the said event. I had designed the Flyers ,had them printed and now being distributed to promote the activity !
I know that prior planning prevents pissed, poor performance and I wanna make sure that things are in the right places for the big event. I'll be writing more details about my collection in a few days time after I had completed the sets of jewelries. I'm getting excited thinking that my creations would be worn and modelled for the 1st time in a nice venue in collaboration with a friend who is part owner of the said Restaurant in Dempsey Hill. She and I would be helping a charity ( Tree Lizard & I shall be supporting the stray dogs in Singapore ) with part of the proceeds of the event to be donated to buy food for the strays.
But despite of my beading and event preparations on going at this moment, I couldn't help myself from watching a lot of videos lately about rescued dogs on
Youtube
. Especially those of
Eldad Hagar
( I had subscribed on his channel too ! ) who had been rescuing strays dogs all these years . Please visit their website at
www.hopeforpaws.org
and see the wonderful job they had been doing for these furkids from the streets. If you would like to donate to help them, pls do so by going to their webpage too.
There were times that by just sitting on my beading chair while working on my designs and at the same time turning my head watching random videos, I can't help crying my eyes out. So many shocking videos of animal abuse and lots of rescue videos that would melt your heart. These videos are a good source of knowledge about stray dogs.
So many poor animals all over the world had been suffering from human neglect, abuse and I don't know anymore how to describe these heartless people capable of inflicting so much suffering to these helpless creatures. I had felt anger ( past tense ), feeling angry ( present tense ) and would be feeling more angry ( future tense ) in the future towards these inhumane creatures walking on earth calling themselves human beings if their abuse continues. Shame , shame , shame on these people!
Don't they ever realize
that a
nimals are just like us who feel pain, love, joy, mourning, and loss ? These animals are by far more loving than us and far more loyal. Haayyzzzz.... so sad to see what is happening in the world nowadays. Lucky there are good samaritans like

people from rescue organizations and welfare groups here in Singapore and overseas who continously rescue animals from the streets and in the shelters. I big salute to all these kind hearted human beings !
Below is my most favorite video so far that would surely squeeze all the tears out of your body... trust me... it will never fail to make you cry !
https://www.youtube.com/watch?v=KVf9GVHw8s0
By the way, Please visit
Exclusively Mongrels Limited
who is urgently seeking help from generous donors who could somehow contribute for their much needed medical funds for a sick dog living in a shelter named
Buddy
.
Your contributions big or small would be highly appreciated.
It's not too late to make a difference so please help if you can ...
Thank You !